Meet the Team at
Allgood Chiropractic and Family Wellness Center
Our Chiropractors

Allgood Chiropractic and Family Wellness Center Staff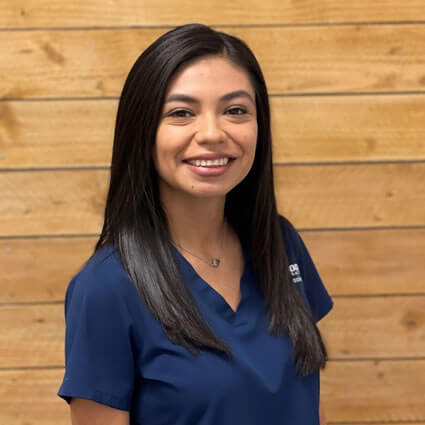 Tracie is originally from San Perlita, TX and moved to Austin in 2018. After moving to Austin, Tracie married her college sweetheart and became a dog mom! She loves trying new BBQ places and game nights with her friends and family.
Growing up in a small-town Tracie always knew the importance of community and giving back. After graduating from Texas A&M University-Kingsville, she worked for a non-profit organization that encouraged teens to give back to their communities. This is where she developed her love of helping others which led her to seek a career with Allgood Chiropractic.
Tracie has a history of benefiting from chiropractic care and truly believes it is a necessity for everyone. She feels so blessed to be part of a wellness center that sincerely cares about their patients. Her favorite part of the job is being able to witness how chiropractic care improves a patient's life on a daily basis.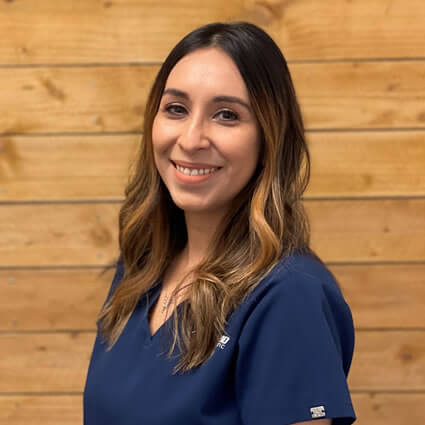 Kristy is a Texas native, born and raised. She attended South Plains College in Levelland, TX where she aspired to be a RN, but life had different plans for her. In 2014 she relocated from the Texas panhandle to Steiner Ranch with her husband and their three children. She enjoys the outdoors, family movie/game nights, cuddling with her two fur babies and hanging out with her husband when he is home from deployments.
Coming from a customer service background, serving others has always been a passion of Kristy's. She has always wanted to work in the health industry, and in 2018 she was fortunate for the opportunity to be employed at Allgood Chiropractic where she found it to be the most rewarding career because the passion for serving others resonates throughout the workplace.
Kristy's favorite part of her job is meeting new people and learning more about the many health benefits that chiropractic care offers. She looks forward to seeing each patient and helping them to be the best version of themselves!
---
Meet The Team at Allgood Chiropractic and Family Wellness Center | (512) 276-2710