Meet the Team at
Allgood Chiropractic and Family Wellness Center
Our Chiropractors

Allgood Chiropractic and Family Wellness Center Staff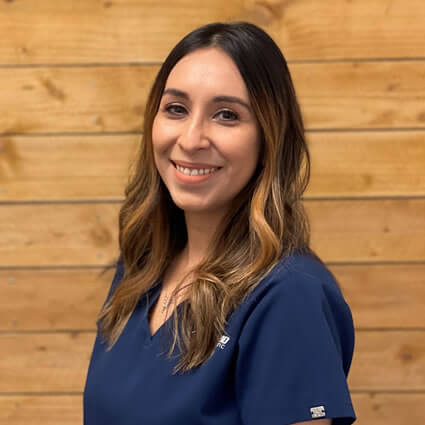 Kristy is a Texas native, born and raised. She attended South Plains College in Levelland, TX where she aspired to be a RN, but life had different plans for her. In 2014 she relocated from the Texas panhandle to Steiner Ranch with her husband and their three children. She enjoys the outdoors, family movie/game nights, cuddling with her two fur babies and hanging out with her husband when he is home from deployments.
Coming from a customer service background, serving others has always been a passion of Kristy's. She has always wanted to work in the health industry, and in 2018 she was fortunate for the opportunity to be employed at Allgood Chiropractic where she found it to be the most rewarding career because the passion for serving others resonates throughout the workplace.
Kristy's favorite part of her job is meeting new people and learning more about the many health benefits that chiropractic care offers. She looks forward to seeing each patient and helping them to be the best version of themselves!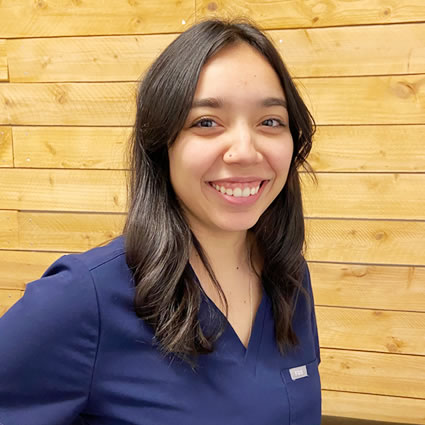 Kiara managed to successfully graduate from Vandegrift high school in the year of 2019. She's resided in Texas with her family her entire life, moving from a small town outside of Lubbock, TX, to now Austin, TX. She happens to be very artistic and is passionate with her photography, paintings, and even graphic design related projects. You may even be able to find some of her masterpieces around the clinic.
Kiara hopes to find herself traveling the country one of these days. She's a big advocate on adventure and
exploring.
Kiara was introduced to Chiropractic as a patient herself. She then made the transition to becoming an employee; so, she was able to see first-hand the benefits of chiropractic care. She went through the process, and she hopes to spread her newfound knowledge about chiropractic care to other loved ones around her.
She strives for the ability to help others just as much as she has been helped, and Kiara would love to make that same impact on others.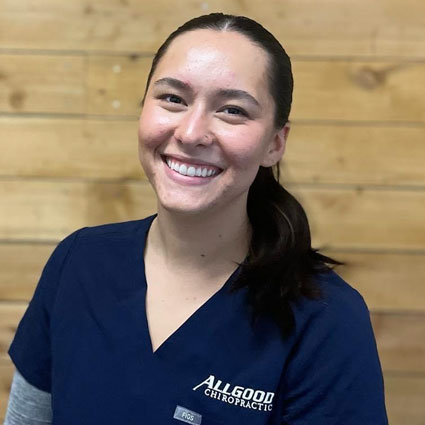 Sydney is a California transplant, but she is quickly becoming a Texan with her love of chips, salsa, tacos, and the incredible people that she serves whole heartedly daily. She decided to take the leap of faith and move to Austin at the beginning of 2022. As a former hairstylist, Sydney has a passion to help people and cannot resist the urge to put a smile on their face.
When Sydney isn't in the clinic serving people, she can be found golfing, binge watching the bachelor, or working out in the gym with her friends. We are so happy that chiropractic chose her to become apart of our Allgood Chiropractic and Family Wellness Center family!
---
Meet The Team at Allgood Chiropractic and Family Wellness Center | (512) 276-2710